By:

MysteryMint

| Location:

United States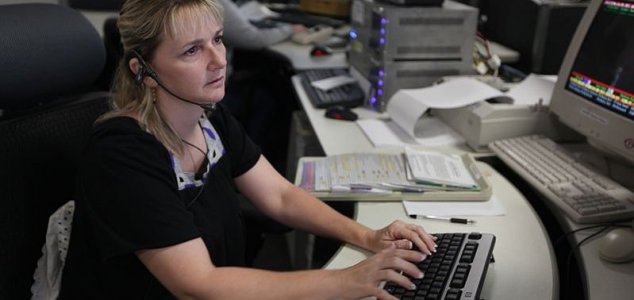 Image Credit: PD - USMC
I often experience weird phenomenons but this one still remains to me unexplained. Maybe someone can tell me what happened? This happened about eight years ago..
In high school each classroom had a telephone that could receive a call from any other room in school as long as that room had a telephone too.
One day during lunch hour, I was inside my art classroom waiting for a call from the office. I was growing impatient so I picked up the phone and tried calling the office instead.
The phones ALWAYS worked, but this time I just heard static. I waited to hear the secretary, but just heard more static so I said, "Hello?" Still nothing. I suddenly got embarrassed and said "Sorry wrong number!" Then I hung up.
Not even a second later the phone rang. I thought it was the office calling to yell at me because it sounded like a student was playing a prank on them.
What I heard instead still confuses me.
I picked up the phone ready to apologize but instead I heard Static.
Before I could say anything I heard someone say in an all too SIMILAR voice, "Hello?" Then more static and breathing.
I couldn't say anything I just froze.
There was more static, and then they said, "Sorry wrong number!" then hung up.
Did the school secretary play a prank on me?
Did someone else call me?
Was that a phone call recording of myself that was played back?
Did I somehow manage to call into the future?
Why did they sound just like me and say the same thing?
Who did I call instead?
I'll never know.
Comments (6)