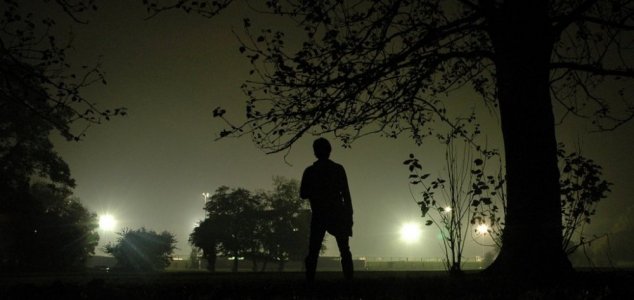 What did the witnesses see ?

Image Credit: CC BY 2.0 Jason Rogers
Two independent witnesses reported seeing a strange beam of light descending from the heavens.
The first witness, 61-year-old Norman Willis, had been looking out of his bedroom window at around 11pm when he noticed a peculiar beam of green light shining down from the sky.
"It was fairly dark but the sky and stars were clear to see," he said. "All of a sudden a bright green beam came down out of the cloud for about three seconds before disappearing. It was a continuous beam down."
The second witness also saw something unusual over the city just a few hours earlier.
"At approximately 9.40pm I happened to notice a very bright stationary blue/white light that appeared to be hovering at first but then appeared to slowly descend out of the sky, turning to a beautiful blue/green colour," he said.
"The light slowly descended, very slowly, gradually turning more emerald green as it did so until it appeared to 'drop' behind a clump of trees and vanish."
Local UFO investigator Graham Hill who has been looking in to the case maintains that there were no police or air ambulance helicopters flying over the area at the time of the reports.
"We are treating the sightings as strange but we need more information from anyone else who may have seen something at around that time on the date in question," he said.
Source: Hinckley Times | Comments (12)
Tags: UFO, Hinckley